Power Skating Information
---
Edmonton Ringette works with several different Edmonton area coaches to deliver power skating to our players and teams. For the 2023-24 Season we have teamed up with both Paul Manning and Mel Thomas to offer different options to both players and teams.
Individual Player Power Skating
Paul Manning will coach individual power skating to the U10, U12, U14 and U16 players on Thursday mornings from 6:30 AM to 7:30 AM at Kinsmen Twin Arena B. There will be 12 sessions from Oct 12, 2023 to Feb 1, 2024. There will be no session on Nov 9, Dec 21, Dec 28 and Jan 4. The cost is $375/player for the 12 weeks.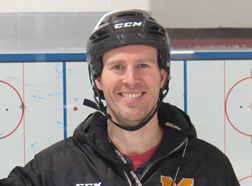 About Paul
After retiring from the game as a player spanning 11 professional seasons from the National Hockey League to playing in Europe I am excited to share my passion and knowledge with young skaters of all ages and abilities. Having had the good fortune to be coached by some of the best coaches in the world, working with kids to develop their skating skills is a great opportunity for me to pass on what I have learned to the next generation of athletes.
Team Power Skating
Mel Thomas will coach the team power skating every Monday night starting September 25, 2023. Team power skating will be offered for U10, U12, and U14 teams. Teams will be assigned to a power skating session and a minimum of 2 team coaches are expected to be on the ice assisting Mel Thomas. Edmonton Ringette is covering the cost of these team sessions.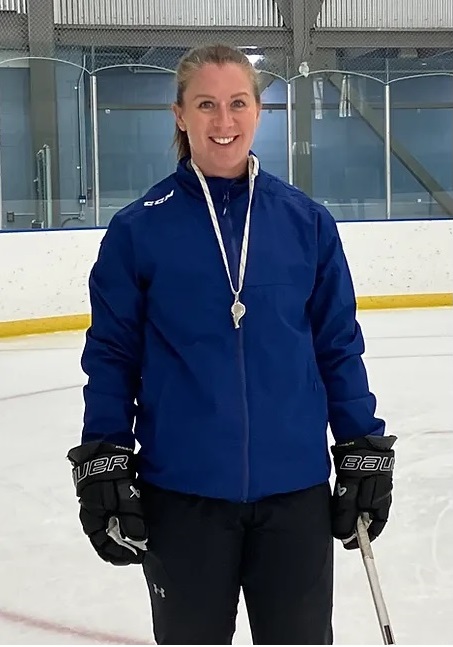 About Mel
Mel Thomas is an experienced ringette player (Edmonton WAM! and Team Canada), highly-trained skating instructor (Formerly Quantum Speed), and high-school teacher.
Qualifications
6 Years Lead Instructor with Quantum Speed High Performance Skating Systems
Masters of Science
Bachelor of Education
Certified Coach in Ringette, Hockey and CanPowerSkate
Trained Facilitator for Ringette Canada Coaching Clinics
Ringette Experience
19 Seasons as athlete in National Ringette League and Edmonton WAM!, BC Thunder, Montreal Mission
Team Canada
Team USA
FinNish Professional League