LTAD
---
Long-Term Athlete Development
Edmonton Ringette, with the help and guidance of Ringette Alberta and Ringette Canada, is working to provide sport programming which is age and skill appropriate.

Long-Term Athlete Development (LTAD) is a structured pathway that follows Canadian Sport for Life principles to optimize the development of our athletes at all ages and stages of their development. LTAD is a training, competition and recovery pathway based on developmental age—the maturation level of an individual—rather than chronological age.

To promote each child's healthy and logical development in a sport or physical activity, LTAD identifies sequential stages for training and competition that respects their physical, mental, and emotional development. This approach encourages lifelong physical activity for athletes of all levels of ability, and it also provides an effective route for athletes to pursue excellence at the national and international level of competition.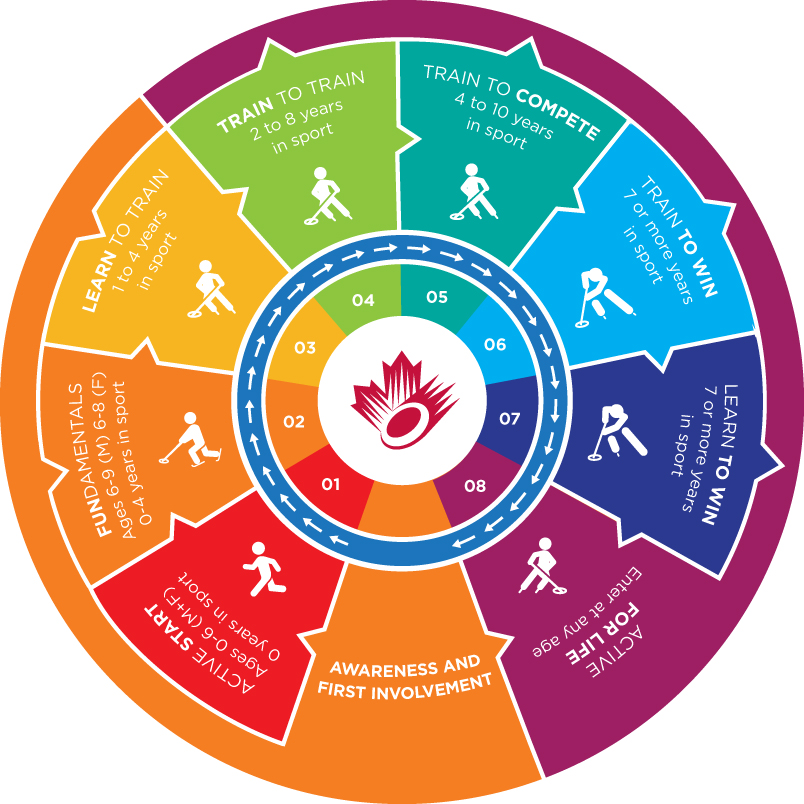 Learn to Win / Train to Win - 19+
Active for life - Anytime after Learn to Train
Athlete Development Matrix
An Athlete Development Matrix (ADM) is a matrix of key skills or building blocks that a player or athlete must develop through their participation in sport at the local and high performance levels.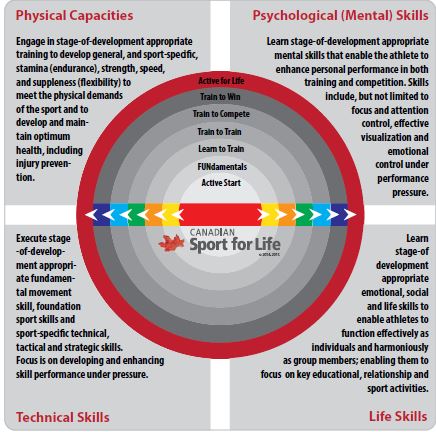 For more information about LTAD, please click here.